Dubai, known for its iconic skyscrapers, luxurious lifestyle, and booming business environment, has been making significant strides in embracing cryptocurrencies and blockchain technology. The United Arab Emirates (UAE), of which Dubai is one of the seven emirates, has been at the forefront of promoting the adoption of cryptocurrencies in the Middle East region.
One of the notable initiatives in Dubai is the planned launch of a blockchain-powered virtual business park called the "Digital Silk Road." This ambitious project aims to provide a platform for companies to establish their virtual presence and conduct business in Dubai using blockchain technology. The Digital Silk Road is expected to offer a range of services, including company registration, trade licensing, and investment opportunities, all powered by blockchain technology. This initiative is seen as a major step towards fostering innovation and digitization in Dubai's business ecosystem.
In addition, the Central Bank of the UAE has announced plans to introduce a Central Bank Digital Currency (CBDC). The CBDC, which will be issued as legal tender, is expected to enhance the efficiency and security of the UAE's financial system by leveraging blockchain technology. The introduction of a CBDC in the UAE is part of a wider global trend toward exploring the potential of digital currencies issued by central banks.
Dubai has also seen significant investment in its crypto ecosystem. Recently, a Dubai-based cryptocurrency exchange called BitOasis raised $300 million in a funding round led by Tiger Global Management, a US-based venture capital firm. The funds are expected to be used to expand BitOasis' operations and services, including its trading platform and digital wallet, and further strengthen its position as a leading cryptocurrency exchange in the region.
Furthermore, the Dubai Multi Commodities Centre (DMCC) has launched "Crypto Valley," a free zone for cryptocurrencies and blockchain technology. Crypto Valley aims to attract companies in the blockchain and crypto space to set up their operations in Dubai by offering various incentives such as tax exemptions and business-friendly regulations. This initiative is expected to foster innovation and growth in the crypto industry in Dubai, positioning it as a hub for blockchain technology and digital currencies in the Middle East.
The real estate sector in Dubai has also shown a growing interest in cryptocurrencies. Fäm Properties, a leading real estate firm in Dubai, recently announced that it will accept Bitcoin as a form of payment for property transactions. This move is seen as a significant step towards recognizing cryptocurrencies as a legitimate means of conducting business in the real estate sector in Dubai, and it reflects the increasing acceptance of digital currencies in traditional industries.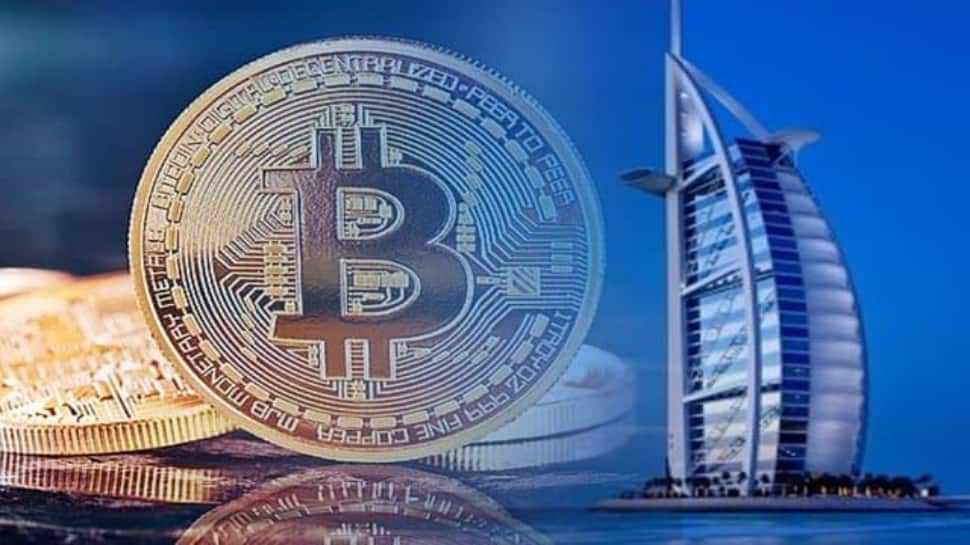 In terms of regulation, the UAE has also taken steps toward regulating cryptocurrency exchanges operating in the country. The introduction of regulations aims to create a framework for licensing and supervising cryptocurrency exchanges, with the goal of enhancing investor protection and promoting the growth of the cryptocurrency industry in the UAE. This regulatory approach is expected to provide more clarity and stability to the crypto market in Dubai and foster a safe and conducive environment for businesses and investors alike.
In conclusion, Dubai is emerging as a progressive and forward-thinking hub for cryptocurrencies and blockchain technology in the Middle East. With initiatives such as the Digital Silk Road, the introduction of a CBDC, investment in crypto exchanges, the establishment of Crypto Valley, and acceptance of cryptocurrencies in the real estate sector, Dubai is positioning itself as a leading player in the global crypto landscape. As the UAE continues to embrace cryptocurrencies and blockchain technology, it is likely to attract more investment, talent, and innovation, further solidifying its position as a crypto-friendly destination in the region and beyond.
2cash Money for Everyone
2cash is a FinTech development firm that provides unlimited trading and transactions through the AC20 plus pays rewards to all AC20 members when they invite others. In addition to the AC20, members can also enjoy automated AI Trading, Crypto-Commerce, BillPay, and other features available in the 2cash wallet.
For more information, visit www.2cash.io and create a free account using the promo code of the person who invited you. If you have found 2cash online, we will provide you with a promo code. Should you need assistance or have any questions, you can chat with us or visit the 2cash Help Centre.